Zoom
Zoom is a community-centered video conferencing tool that allows users to connect with other users in any location around the world. This tool became very popular and widely used during the start of the COVID-19 Pandemic when teachers transitioned to emergency remote teaching. Zoom makes it very simple to connect with others virtually. Teachers can send Zoom meeting link invitations to any of their students. In addition, teachers can take advantage of the many features that Zoom provides, such as screen sharing, breakout rooms, private and whole class chat messages, virtual whiteboards, polls, and much more. All of these features allow students to interact, communicate, and collaborate seamlessly with one another, making virtual classrooms more attainable. Another positive aspect of Zoom is that due to its versatility, teachers can invite scientists, authors, explorers, and other professionals directly into Zoom to have conversations with students, widening their perspectives. Zoom is a great platform for teachers and students to connect and collaborate virtually.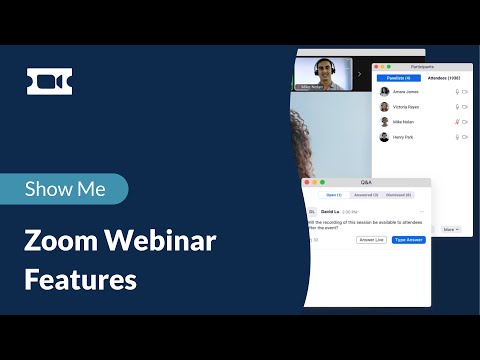 Watch on YouTube

https://edtechbooks.org/-nWy
Tool Snapshot
Zoom Meetings:

Free - personal meetings (40 mins max per meeting).

$149.90/year/license - small teams.

$199.90/year/license- small businesses.

$240/year/license- large enterprises.

Add-ons:

$1200/year - audio conferencing.

$600/year - large meetings.

$480/year - cloud storage.

$24.90/year - whiteboard.

*Additional Add-ons for Zoom webinars, phones, rooms, and Zoom United*

Learning

Ease of Use

★★★✩✩

★★✩✩✩

★★★★✩

Class Size

Zoom Meetings:

Personal meetings/small teams - 100 participants

Small businesses - 300 participants

Large enterprises - 500 participants

*Additional participants allowed for larger add-ons*

Login Required

Login not required to join a meeting but is required to host a meeting.

Digital Citizen, Creative Communicator, Global Collaborator

Yes
Price
Zoom has many pricing plans which make it easy for anyone to purchase a plan that fits their needs! Whether it is an entire school system, business, or an individual teacher or student, Zoom has multiple plans and add-ons to choose from. For typical Zoom meetings, the plans range from free to $240 a year per license. There are also some packages containing additional features (e.g., more storage) that are available for purchase that can enhance a user's Zoom experience. Zoom also offers higher capacity plans specifically for large corporations, where pricing plans can go up to as much as $84,400 a year, with the capacity to host 10,000 participants in a webinar. In the context of education, most teachers will utilize typical Zoom meeting plans or the pricing plan that their school system provides.
Type of Learning
Zoom allows for behaviorism as teachers can create polls through Zoom. When students get the correct answer, they will receive positive reinforcement, allowing them to learn through modifying and reinforcing actions. Zoom also allows for cognitivism as students can create mind maps with each other through virtual whiteboards, building neural connections. Lastly, it allows for social learning as Zoom allows students to learn from each other. Students can be put into breakout groups very easily or even have whole-class discussions, where they can widen their perspectives.
Ease of Use
I gave Zoom a three-star rating when it came to ease of use as it can take up to 15 minutes to learn how to use the tool's basic functions. Zoom's website provides many clear and concise video tutorials, which I would recommend exploring if you are a first-time user since not all of the controls and features are intuitive. To learn how to join or host a meeting, it will just take practice and a few minutes of watching a tutorial to understand how to use these features, such as joining a meeting and sending email invitations. In addition, the microphone and video controls are pretty straightforward for a first-time user. However, to take advantage of additional features like breakout rooms, whiteboards, polls, and more, it will take a little bit longer to become familiar with those features as there are so many options available, which can be difficult to navigate at first. Watching tutorials is the best way to get familiar with Zoom, but in general, using the basic functions of the application is pretty doable and easy to comprehend with practice.
Privacy
I decided to give Zoom a two-star rating for its privacy policy. Their privacy policy is very detailed, easy to follow, and explains exactly where user data is shared. However, there are some concerning parts that teachers should look out for when using Zoom. Some personal data is collected, such as user names, billing information, phone numbers, email addresses, device information, contacts, and more. This data is shared with vendors, third-party companies, marketing partners, and resellers for a variety of reasons. Zoom explains that this data is utilized to enhance Zoom products through product research, marketing, security, communication, and in some circumstances, for legal purposes. It is important to note that Zoom is FERPA and COPPA compliant and has detailed specifications and guides for each act.
Accessibility
Zoom provides many accessibility features for users. However, it deserves a four-star rating as it falls short in terms of being accessible for individuals who are deaf or hard of hearing and do not speak English. As of right now, Zoom only has live transcriptions available in English. However, individuals with other disabilities can use Zoom to its fullest potential. Zoom's accessibility guide is also extensive and provides the various features the application has to offer. Some of the most notable features I found were the ability to have live transcription with closed captions (where text size can be changed, but is limited to English, as previously mentioned), multi-spotlight (which is important for ASL interpreters), the ability to rearrange gallery size, and the ability to create keyboard shortcuts, so it can be used without a mouse. Also, Zoom is accessible for people using screen readers, which makes it a very accessible app overall.
Class Size
When using the free Zoom meeting plan, there is a limit of 100 participants. To increase Zoom capacity, additional payment plans will be required.
Login
If you are invited to join someone else's meeting, you are not required to log in to an account. However, to host your meeting, you are required to make an account either through your Apple, Google, or Facebook account or by using your email address. It is important to note that some users may only be able to access or host meetings within their specific domain (which can be common with school-created accounts).
ISTE Standards
Through Zoom, students can be digital citizens as they can learn more about their rights when using digital tools. They also can learn how to work safely and ethically through these digital interconnected applications, so they protect their privacy. Students are also able to be creative communicators as Zoom allows for students to discuss ideas and share perspectives through various tools like breakout rooms and group whiteboards. Lastly, students can be global collaborators as they can connect with others all over the world, therefore enriching their learning.
Top Zoom Features Video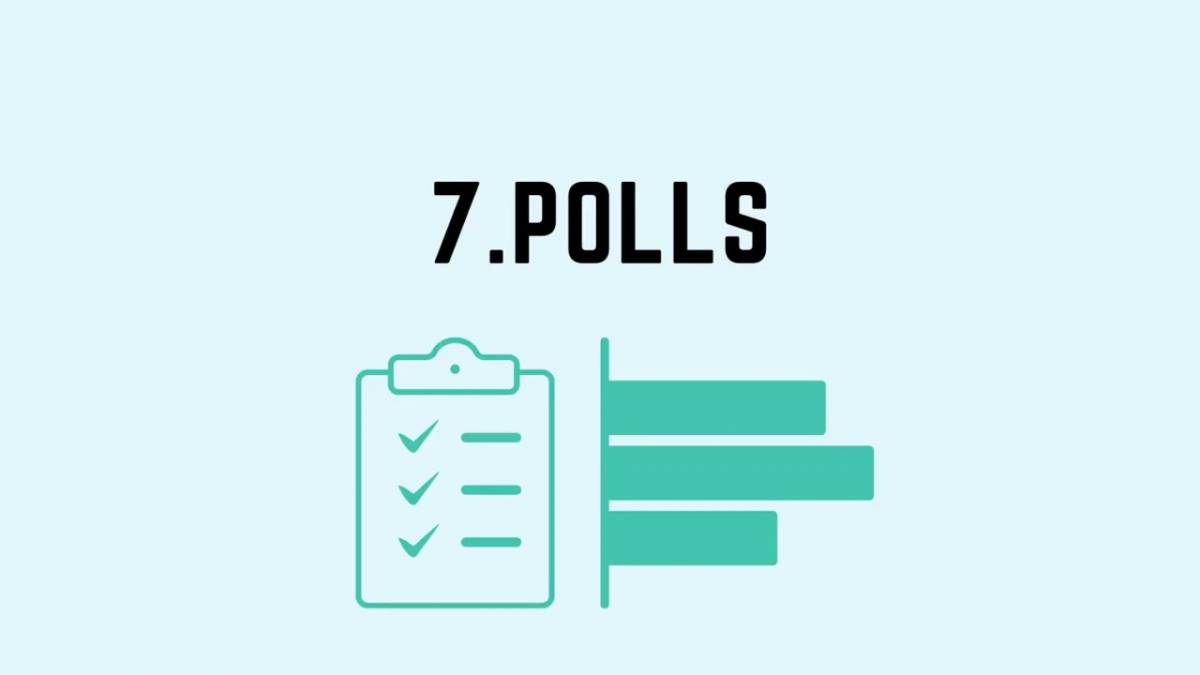 Zoom & the SAMR Model
Here is an example of how Zoom might fit within the SAMR model:
Substitution: Students have a verbal group discussion through a Zoom meeting rather than in-person.
Augmentation: Students use breakout rooms that were organized by the teacher to have a distraction-free small group discussions.
Modification: Students use the virtual group whiteboard feature to collaboratively make a mind map in real-time that is quick and easy to save and create. Whiteboards can be easily downloaded onto your computer.
Redefinition: Students participate in a Zoom meeting with people from other parts of the world, allowing students the opportunity to discover new perspectives.
Learning Activities
Math
Use the polling feature to create multiple-choice questions to test students on their math skills. Utilize Zoom's guide for creating polls.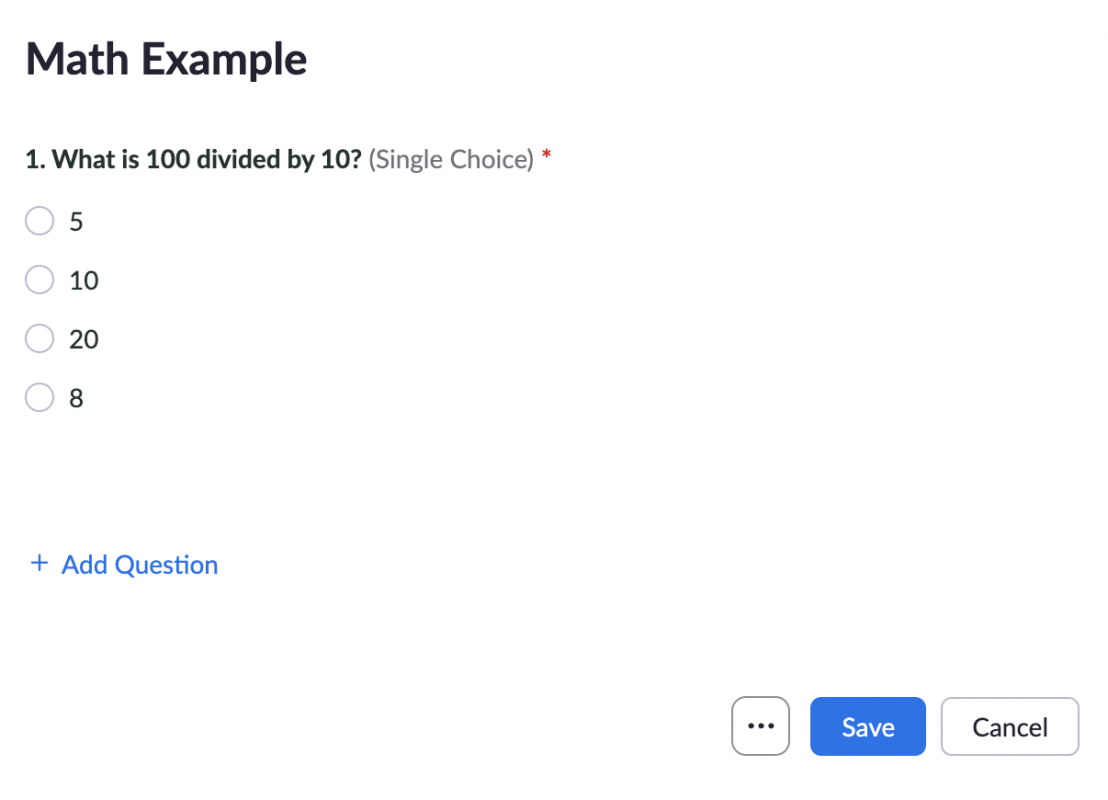 Physical Education
By using the gallery view feature, have students participate in virtual workouts together! Ensure each student has enough space around them and use this list for inspiration for which videos to show. Students will be able to see their classmates doing the workout with them, which will motivate them!
Geography
Take students on a virtual field trip to different places all around the world! Use the Zoom screen sharing feature to show videos or virtual tours that make your students feel like they are traveling to a new place. Virtual field trips allow students to experience something new and get a change of scenery.
Science
Using virtual whiteboards, have students make a mind map together illustrating a specific scientific topic. Students can annotate the whiteboard of the host who shares their screen, which allows everyone to see added ideas. These mind maps will allow students to visually connect topics and learn from each other.
Foreign Language
Using breakout rooms, have students participate in one on one conversations with each other in any given language. It will allow them to practice their verbal skills in a distraction-free environment, as they do not have to hear other students. Also, teachers can stop by each breakout room and answer questions if they come up.
Resources
How to Use Zoom Application
Zoom Tips for Educators
Effects of Zoom on Learning
How to Use Zoom
Go to https://zoom.us/download or to your mobile device's app store (Apple App Store or Google Play App Store to download the app.
Click "Sign Up" and register for an account either through email, Apple, Google, or Facebook.

Activate your account through the verification email.
Register by adding your name and choosing a secure password.
Check off the box if you are signing up on behalf of a school, and specify the age of your students.
Use the tabs on the top of your screen to either schedule, join or host a Zoom meeting.

To schedule a meeting, name your meeting, when you wish your meeting to take place, come up with a secure password and click save.

To share a meeting invitation, hit "copy invitation" and send invitation via either email or text for participants to join.

To join a meeting, type in the meeting ID or personal link name sent by the person who is hosting the meeting.
To host a meeting immediately, click whether you want your video on or off.

Once the meeting begins, click the meeting tab at the top of your screen and hit invite. You can either copy the invitation or send it through email directly.

If the waiting room is enabled (which can be turned on in your Zoom settings), ensure that you allow participants to come in.

If you wish to record your meeting, hit the record button at the bottom of the screen.
Control your meeting with the use of the mute button, video button, chat feature, whiteboards screen sharing option, and use of breakout rooms. Also note that you can make co-hosts, who can have the same amount of control as the regular host. Hosts can mute participants.
Research
Ohnigian, S., Richards, J. B., Monette, D. L., & Roberts, D. H. (2021, June 28). Optimizing remote learning: Leveraging Zoom to develop and implement successful education sessions. Retrieved April 23, 2022, from https://edtechbooks.org/-atcT
Serhan, D. (2020, August 18). Transitioning from face-to-face to remote learning: Students' attitudes and perceptions of using Zoom during COVID-19 pandemic. Retrieved April 23, 2022, from https://edtechbooks.org/-ULGr
Stefanile, A. (2020, June 10). The transition from classroom to Zoom and how it has changed education. Retrieved April 23, 2022, from https://edtechbooks.org/-nZHX
Author
This page was created by Hannah Sweeney.
CC BY-NC: This work is released under a CC BY-NC license, which means that you are free to do with it as you please as long as you (1) properly attribute it and (2) do not use it for commercial gain.
End-of-Chapter Survey
: How would you rate the overall quality of this chapter?
Very Low Quality
Low Quality
Moderate Quality
High Quality
Very High Quality
Comments will be automatically submitted when you navigate away from the page.
Like this? Endorse it!